Spinnovation Detroit is happy to announce we are now offering private sessions at a LA Fitness near you!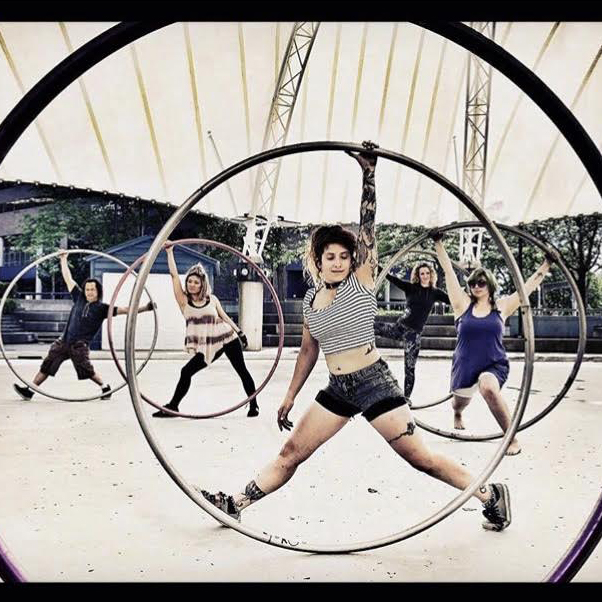 Allison Ottjepka, Cyr Wheel Artist
Photo Credit: @dammitgracie777
@wherethewheelgoes

What is Cyr Wheel?
Come to Open Spin and Find Out!
In our desire to make CYR WHEEL more accessible we have created OPEN SPINS!
OPEN SPIN is a FUN 3 hour long CYR WHEEL jam session, open to everyone.
A public session open to all levels, noobie - to expert.
We provide the wheels and the space, all you do is show up, SPIN and GET FIT.
OPEN SPIN is the perfect opportunity for those who have never experienced CYR WHEEL. Participants will walk through the beginning steps to Get Spinning, Have Fun and Get Fit.
For those of you already spinning, Open Spin is a great way to capture the vibe of other spinners, meet other Cyr artists, share and learn new skills, and become apart of our Spinnovation Detroit community. It is also a chance for students to fit in a few extra training hours and hone in on those skills!
Weekly Open Spin

CALL 313-287-2871 FOR SCHEDULE OR BOOK YOUR OWN OPEN SPIN!
Located at
Looking Glass Studio
5531 E 8 Mile Rd
Warren, MI 48091


As always additional Open Spin sessions and private lessons will be available throughout the week. You may schedule Private lessons and request additional Open Spins at your convenience.
Lessons available
Weekly, Monday – Sunday,
9am – 9:00pm
Schedule your lesson today!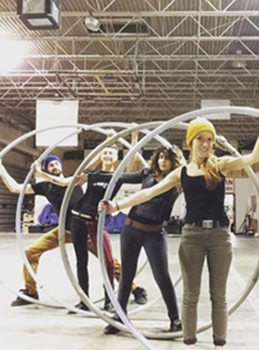 Spinnovation Detroit also hosts "On Location" Open Spins throughout the year.
We choose a spin spot, pick a date, post the location and session time, and field trip style, take a ride on the SPINNOVATION Bus to the spin destination! It really is a blast!

(The Bus ride is optional, you are more than welcome to participate in the session by your own means of transportation.)

These On Location Spins are again open to all levels and public, so bring your friends!
Have any good Spin Spots? We're dying to know!
Want to watch? Open Spin is open to bystanders, onlookers, and spin watchers. Just be warned...you will be encouraged to Spin with us!
CLICK HERE TO SCHEDULE A LESSON TODAY OR CALL 313-287-2871 !