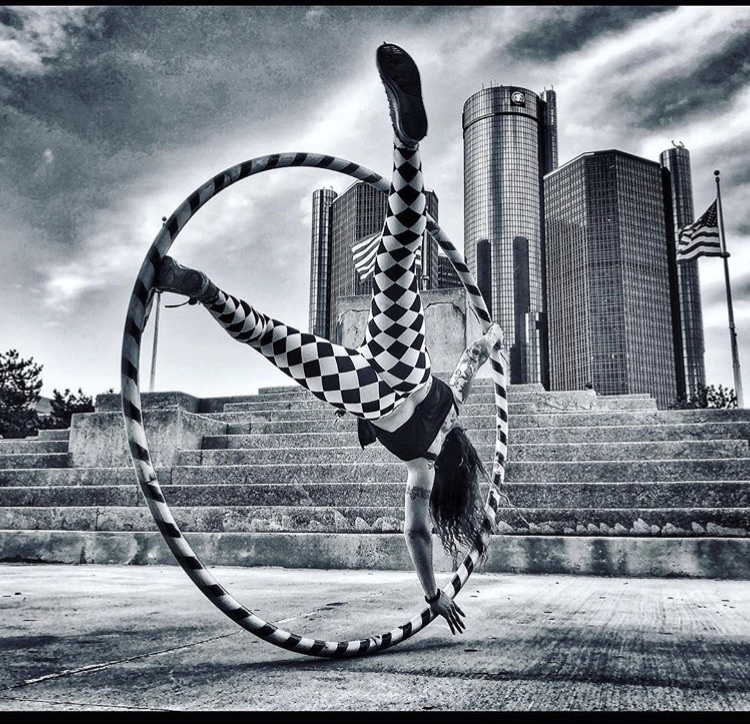 Photo Credit: @dammitgracie777
@wherethewheelgoes

Hello from Spinnovation Detroit!
Our purpose is making Cyr wheel accessible to all those interested!
Spinnovation Detroit's passion is to provide you with all the tools to get spinning!


We offer Private Lessons, Split Lessons, and Group Lessons along with Additional Training Time and Open Spins. Spionnovation Detroit also hosts Cyr Wheel Series Classes and Workshops.
Spice up your special event with one of our Cyr Artists for your visual entertainment!

Our schedule at Spinnovation Detroit is Flexible! Feel free to contact us anytime to schedule your next spin!
Spinnovation Detroits home base is currently located inside Modern Skate Park, Royal Oak. Here at Modern we have are very own training space separate from the park with a large smooth surfaced floor perfect for spinning!
Video Credit: @spiderzenmedia

Have your own training Space? Want to bring Cyr Wheel to your community, gym, school, or local studio? We'll come to you!

Spinnovation Detroit is fully equiped with our very own mini bus to transport the entire wheel inventory!
Video Credit: @dammitgracie777


Video Credit: @dammitgracie777